VK Mobile has the New VK700C Slider
This great looking mobile phone from VK Mobile have the new VK700C, this mobile is only 0.65 inches thick even when open, now that pretty thin seeing as it is a slider phone. It weighs a mere 3.1 ounces which is nothing at all; it has a 1.3 megapixel camera and MP3 playback which we all love.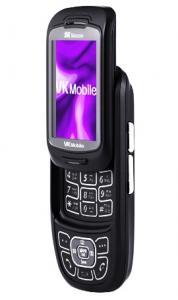 All we know for now is that it will be available soon from Avenir Telecom and SK Telecom and hopefully other places will bring us this wonderful looking mobile phone.