Press Release Nokia Launches Three New Phones
Oh yes Nokia have yet done it again with unveiling three new entry level phones at the Nokia Experience Mobility 2006 event in China, the new mobile phones are candy bars has some people call them they will be called the Nokia 1112, Nokia 2310 and Nokia 2610 which are all easy to use phones reliable and very affordable and should be expected the second quarter of 2006.
At the moment apparently 2 billion people have Nokia mobile phones but by the year 2008 they hope to increase this number to 3 billion, the reason Nokia are doing so well is because they have multi function phones that are very affordable and which the phones are reliable as well which we all need. So lets get an insight to the 3 phones shall we my friends.
Nokia 1112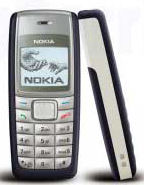 The Nokia 1112 has a user interface that makes use of graphical icons which look greet and large sized fonts which makes the navigation of the phone so much easier, this phone will have a speaking clock and alarm plus announces the time In a range of local languages. The 1112 weighs just 80grams and has up to 5 hours talk time and 15 hours standby time, comes in a range of colours. This phone will hopefully be around in the second quarter of 2006 in all regions except China.
Nokia 2610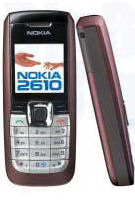 This is of great design and
Features would suit the business mind as the Nokia 2610 offers email support and WAP browser for mobile internet access, has MMS and Xpress Audio messaging which is great for recording and editing messages whilst on the move. This phone has a rubber like finish which improves grip.
Colour display is featured with a mirrored finish plus features such as MP3 ring tones, voice recorder, and expanded memory for up to 300 entries, hands free speaker and weighs 91 grams. The talk time is up to 3 hours with a standby time of about 12 days and will come in a range of colours.
Nokia 2310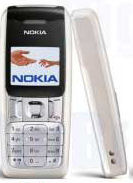 If you love fashion, style and music then this 2310 is for you, with a compact design this will fit in any fashion minded status. This phone has short cut keys which will get the FM radio going and which has sound visualization graphics that move to the music, MP3 ring tones are featured as well.
SMS editor is great as well because this makes sure you do not delete messages by accident plus has SMS speed dial, the Nokia 2310 comes with Nokia Prepaid Tracker which is a network supported app which will automatically update your prepaid account balance after each call or message. This mobile phone weighs 85grams and has a talk time of up to 6 hours with standby time of up to 16 days.