Nokia Aston Martin Limited Edition Phone
If you love Nokia, Aston Martin and Limited Edition phones then this has to be the sleekest one around, Nokia and Aston Martin have banged their heads together to produce a phone which looks classy. They have just announced the new Nokia 8800 Aston Martin Edition which will blow you away. You have to be quick if you want one because they are of a limited number that is going to be produced.
The mobile phone casing is made of stainless steel and has the Aston Martin logo etched upon it, the logo is of the famous wings plus Aston Martin is etched underneath this logo too. The 8800 has a superb stainless steel slider to reveal the keypad which looks fantastic.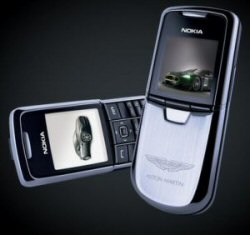 The Nokia 8800 is a tri-band mobile phone which offers 208 x 208 pixel display plus comes with a SVGA camera and movie mode, it also comes with a digital music player which plays AAC and MP3 formats. Bluetooth is on this phone as well and has 64MB memory.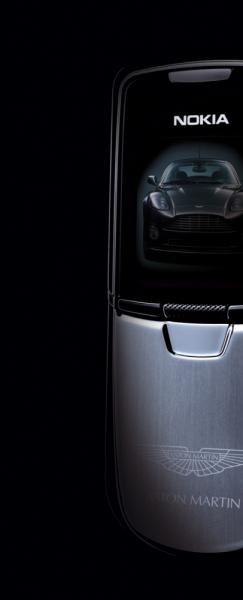 This limited edition mobile phone has Aston Martin content which is loading on the phone such as a short documentary film, screensaver based on the crystal starter button which is found in the Aston Martin models plus ring tones that sound like the Vantages 380 HP V8 engine (listen to it roar baby). Wallpapers which have Aston Martin's current range of models.
The Nokia 8800 Aston Martin Limited Edition will cost you around £800 excluding VAT, but oh boy it's worth it.
Lets us know what you think of this phone? We would love to know what you think. All you need to do is place a comment in the comment box below. Thank You.