Motorola V80 Rotating Phone
This is a sleek and very stylish mobile phone from Motorola and called the V80, it has a 180 degrees rotation feature which works very good indeed. So what can we expect from the Motorola V80 phone? Well you have got a one touch camera and with the flick of your finger the front cover rotates 180 degrees which gives you the perfect size phone, then with slightly rotating to a certain point the camera comes into action.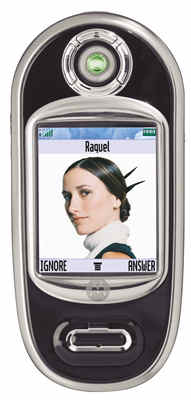 This is a design that is very good indeed, this mobile phone has been out since 2004 which is a long time but hey it is a fantastic mobile phone and you can still buy them so we thought what the hell lets review it some more and let you decide if it is good enough, see we are thinking of you again … the user's choice.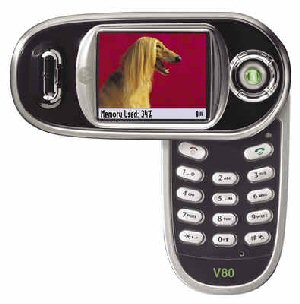 We will let the pictures speak for themselves and let you decide if it is a cool phone or a boring one.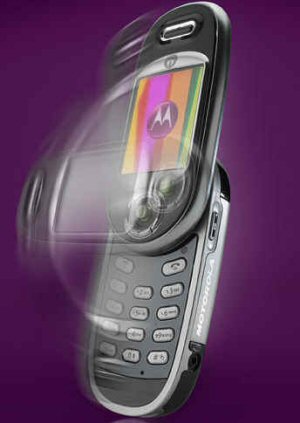 Motorola V80 Features/Specs —
– TFT Display, 65K colors/ 176 x 220 pixels, 8 lines
– Screensavers
– Wallpapers
– Polyphonic (24 channels) & MP3 Ringtones
– Vibration
– Phonebook with 2000 Entries and Photo Call
– 5MB Shared Memory
– GPRS
– Bluetooth
– USB
– SMS, EMS, MMS, Email, Instant Messaging
– WAP 2.0/xHTML
– VGA Camera with 640 x 480 Pixels
– MPEG4 player
– Java MIDP 2.0
– T9
– Built in Hands Free
– Organizer, Currency converter and Calculator
– Up to 6 hours talk time
– Up to 280 hours standby time
– 99 x 45 x 23 mm
– 108 grams
If you own the Motorola V80 please let us and all our readers know what you think about it and has it served it's purpose to you, we would love to know about the Pro's and the Con's and for those who do not have the V80 is this the phone you have been looking for? Leave all comments in the comments section provided below.