The Revamped Sony Ericsson K750i Goes Red in the UK
Sony Ericsson have revamped their K750i and made it red and what a cool looking phone now it is, the K750i was a popular mobile phone anyway and now with this new coat can see them making a few more sales. You have to agree thou this handset do look kind of sexy.
Yes you still have the specs such as a 2 megapixel camera and an MP3 player this phone is basically the same but it went out and bought a new outfit.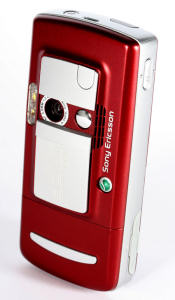 So does the new look rock your boat? Let us know by posting your comments below.
Why not compare prices with these stores below –
– Play.com
– Carphone Warehouse (Monthly Contracts)