Motorola K1 KRZR Amazing Deals on The Carphone Warehouse
The sexy Motorola K1 KRZR is a sleek mobile phone that is the much appreciated and is the successor to the very popular RAZR, the design is more crisp which a glossy shiny finish which is very reflective which has that look at me look plus the whole design is stunning. The deep blue colour also sets this mobile phone handset to the max.
The Motorola K1 KRZR has a 2 MP camera and a MP3 player plus Bluetooth and GPRS; this is just a sexier, sleeker and well much better than the RAZR it is just more luxurious to look at and to handle. MOTOKRZR K1 as said has a 2 megapixel camera which also sports an 8 x digital zoom plus you can record video clips as well.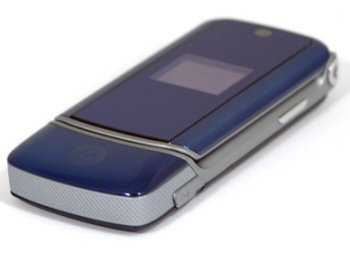 Cool Features —
– MP3 and AAC Music Player
– Airplane Mode
– Memory Card Slot
– Voice Activation – Bluetooth
– Games
– PC Synchronization
– Video Recorder
– 2MP Camera with 8 x Digital Zoom
– World Phone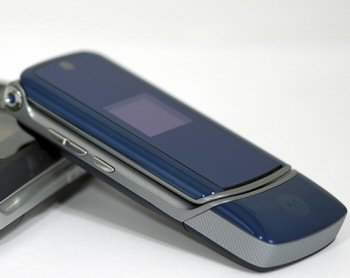 The Carphone Warehouse are offering some amazing deals this side of Christmas which we recommend you should check out before stock runs out —
Motorola MOTOKRZR K1 PAY MONTHLY OFFERS —
ORANGE NETWORK — (tariff Dolphin £35 12 Month) — 250 Minutes & 250 Texts a month — 10 Months half price line rental — free data bundle for 2 months — orange Wednesdays — 1 months free insurance – £35.00 line rental (equivalent to £17.50 during offer period) — Free Motorola K1 KRZR — Save £175 with a 12 month contract. VIEW OFFER HERE.
O2 — (tariff O2 £35 12 month) — 400 minutes & 100 texts a month — 8 months half price line rental – ££35.00 (equivalent to £17.50 during offer period) — Free Motorola K1 KRZR — save £140 — contract 12 months. VIEW OFFER HERE.
View other pay monthly offers that are available including T-Mobile and Virgin
Buy the Motorola K1 KRZR on Pay As You Go for only £169.95 with either Orange and or Vodafone RIGHT HERE
What do you think of the Motorola K1 KRZR?