Award Winning RAZR Delivers New Motorola MOTORAZR XX
We all know that the Motorola RAZR has won numerous awards and now they have just got the RAZR series a better lease of life in the form of the Motorola MOTORAZR XX. This new model is still the same in looks with the flip and thin style but now the phone mechanics have made this one with 3G and is also ready for HSDPA internet and this means internet browsing as fast as your typical broadband connection.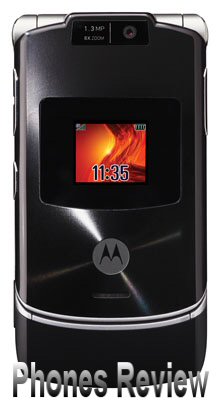 You can make personal face to face calls and this one that looks so much like the RAZR V3 has expandable memory with its SD slot which is good we all need more storage do we not. This phone will work with the latest of Bluetooth headphones.
The camera on the New Motorola MOTORAZR XX is 1.3 megapixels Check out some of the specs below —
– EDGE Class 10, GPRS Class 10
– MP3 player with Media Finder
– MPEG4 video capture and playback
– VGA Imager Point to Point Video at up to 15 fps
– Integrated VGA and 1.3 mega pixel digital camera
– 8x digital zoom
– Full screen viewfinder
– Bluetooth 2.0
– Bluetooth Music Control Profile
Expect this phone in the 2nd half of 2007.
Why not get ahead of everyone else and pre order your Motorola MOTORAZR XX RIGHT NOW HERE
Why not take a look at all other Motorola Phone Deals below —
– MONTHLY
– PAY AS YOU GO
Do you like the all new Motorola MOTORAZR XX?