Nokia N95 Phone with 5MP Camera
The all new Nokia N95 which is expected here in the UK March 2007 is a phone that you will not have to think hard about because this is a very functional mobile handset that will do it all, well other than make a cup of tea. The Nokia N95 is a dual slide functional phone with a 5 megapixel camera with the famous Carl Zeiss optics.
The Nokia N95 comes with a DVD like video, the slide and play feature on this mobile beauty is a 2 way slider which gives you a high powered multimedia computer and a multimedia player as well which both work very well indeed. The screen size is a nice 2.6 inches and is very crisp and clear.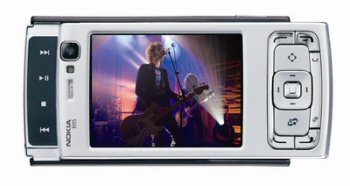 You can also personalize this handset with Widgets and even RSS feeds, you can connect to the internet wirelessly and use the integral GPS and even the mapping function and this mapping function covers over 100 countries and around about 15 million location highlights, the N95 downloads 10 times faster than with 3G and this is down to the WLAN or HSDPA 3.5G.
The Nokia N95 is expected to be out March 2007 and you can pre-register and receive an exclusive offer on the N95 with Carphone Warehouse soon as it arrives, if you are interested in the N95 and want to pre-register it then please CLICK HERE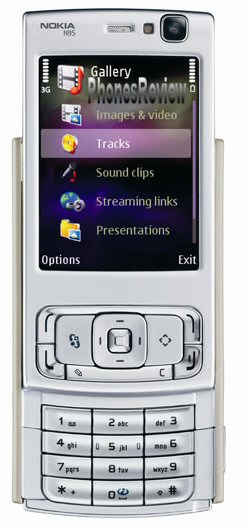 Have you got any news on the Nokia N95? If you have then please let us know as soon as possible using the comments section below. Thanks.
Take a look at all Nokia mobile Phone Deals below —
Monthly Contract Phones
Pay as you Go Phones