MP3 Looking Neo 808i Phone
The Neo 808i which was featured on The Gadget Show on Channel 5 in the UK is a thumbs up for Phones Review and of which will be released here May 2007, the Neo 808i is a very small phone at only 65x40x13mm and must say one of the smallest phones to date yet as far as I know.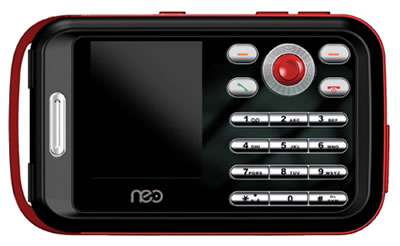 It weighs less than 90 grams but even thou this phone is small and light it is packed with an MP3 and MP4 player plus has a 1.3 megapixel camera and WAP capability. Bluetooth is featured as well plus has a memory card slot for up to 2GB of storage space but the phone does have 128MB of internal storage.
It runs on Tri-Band GSM / GPRS 900/1800/1900 networks plus has EDGE as well, the MP3 looking Neo 808i phone also has a FM radio and USB, talk time is up to 100 minutes with the standby time being 130 hours.