T-Mobile MDA Compact III Pre Register Now
The all new T-Mobile MDA Compact III mobile phone is a sexy elegant PDA which boasts all the extras you need to run a business or personal lifestyle with features such as a 2 megapixel camera for videos and pictures, and it also uses Windows Mobile 5.0 OS.
How about an MP3 player for listening to all you music, or an FM Radio to listen to all your favourite stations. You have to remember it is not just a camera phone nor is it just a music phone. The MDA Compact III mobile device features a GPS receiver and for the chance to never get lost ever again just add some optional satellite navigation software.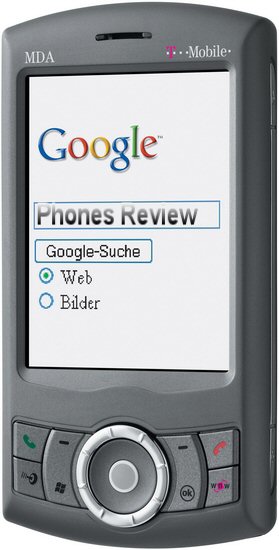 Other features include — email, 128MB of memory, memory expansion slot and Bluetooth, plus USB connectivity as well. Large touch-sensitive screen, a scroll wheel and even voice-activated calling are featured.
Basically this is an all round mobile device that is well worth the thought.
You can Pre-register your interest to receive an exclusive offer on this handset as soon as it is available from The Carphone Warehouse Here.