News Broadcast: High End Nokia N81 & N82 Phones Leaked
Two new mobile phones from Nokia have been leaked, the 2 new mobiles from Nokia are the Nokia N81 and Nokia N82 and are both high end mobile phones and these phones have top specifications and this is why they are high end.
The first mobile phone is the Nokia N81 which is a slider style phone which maybe the next one up from the N91, the N81 has cools features such as full 8GB of memory and quad-band EDGE, 2.4-inch QVGA display plus 2100MHz HSDPA, 3.5mm headphone jack which means you can plug in normal headphones and it also has Bluetooth 2.0 and WiFi.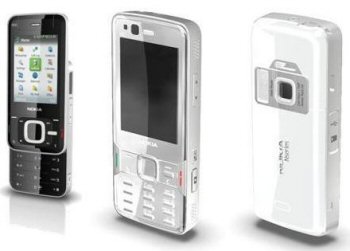 The Nokia N82 mobile phone is a normal traditional mobile that features a 5MP camera with Xenon flash and auto-focus Carl Zeiss lens plus not sure yet if its got EDGE or GRPS but it does have one of these, it also has a 2.4-inch QVGA display, microSD memory card slot, FM tuner, integrated GPS plus Bluetooth 2.0, 2100MHz HSDPA, WiFi and quad-band GSM.
When will the Nokia N81 and N82 be out is not yet known really but we cannot see them bringing these phones out till after Q4 of this year.
Source — Ring Nokia