LG AX-275 Basic Mobile Phone
The LG AX-275 is a basic phone and in my eyes a low level entry mobile phone, the design of the LG AX275 looks so much like the Motorola V3. The LG AX 275 offers a colour display on the inside and a nice convenient display on the outside; it also has speaker phone, web access and picture messaging. The phone will definitely not break any high tech barrier; the main thing is it is a simple easy phone to use. LG say that it is a stylish, thin design that allows you to easily carry this phone in your pocket or small purse. Do you agree?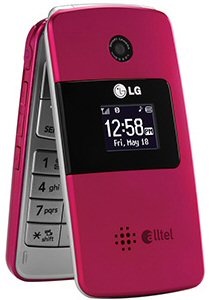 LG AX-275 Specifications —
– 1.9 GHz CDMA PCS, CDMA Dual band 850 / 1900
– 1xRTT Voice & Data Capable
– Internal LCD Display – 256K Color TFT, 128 x 128 Pixels, 8 Lines
– External LCD – Monochrome STN, 96 x 64 Pixels, 4 Lines
– Phone book 500 + Sim
– Display Type 262144 color, TFT, (128 x 128 pixels)
– External Display Black & White, STN, (96 x 64 pixels)
– Games
– Polyphonic Ringtones
– Vibrating Alert
– E-Mail client
– GPRS
– 2.5 mm Headset Jack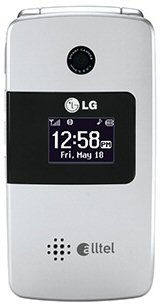 – MMS & SMS
– Synchronization
– USB & WAP Internet Browser
– Picture ID
– Voice Memo
– 0.3 megapixels VGA Camera
– GPS
– Video Recording
– 280 hours standby time
– 180 mins talk time
– 91 x 46 x 20 mm
– 80 grams
Phones Review Lowdown — If you need a mobile phone that basically does nothing except make phone calls and text messaging, then the LG AX275 will suit you down to the ground. These phones are made like this so that they are cheap and possibly not to confusing for non mobile lover. Personally this one should go in the bin, melt it down and make a plastic coaster for my cup of tea.
Date Announced Second Quarter 2007
Source — Phoney World