T-Mobile Nokia N95 Monthly Contract Super Offers
Why not create your very own Nokia N95 T-Mobile deal yourself, many companies give you deals, but not many let you choose your own (well not as good as this one). The Nokia N95 is one of the best phones on the market at the moment and these deals should not be missed. The deal we have for you has just arrived so it is an exclusive offer.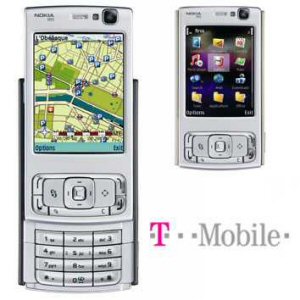 Nokia N95 Key Specifications –
– Quad Band slider with HSDPA
– 5 Megapixel digital camera
– Carl Zeiss optics
– Video recording @ up to 30 fps
– Built-in GPS receiver & mapping software
– MP3 player + Stereo Fm radio
– 3G video calling, Wi-Fi & Bluetooth
– 160Mb built-in memory + MicroSD slot
– Up To 240 minutes Battery Talktime
– Up To 215 hours Battery Standby Time
There are many different deals from FREE Nokia Phones and different monthly contract payments.
VIEW AMAZING DEAL – T-Mobile Nokia N95 Monthly Contract Super Offers