i-mate keeps their Promise: All five Window devices to land in September
i-mate have chosen Singapore as their main base for operations for its Spring into new Asian markets, and reading the latest news has in fact shown us that I-mate are keeping to their promise that 5 of their devices will land in September (lets hope so). Will these devices carry any American or UK carriers are another question, but we doubt this will come to light any time so soon.

The 5 i-mate devices are called 5150, 6150, 7150, 8150 and the i-mate 9150. These new Windows Mobile based devices as said are coming in September 2007 with the Windows Mobile 6 i-mate Ultimate 6150 and Ultimate 8150 leading the launch but as usual neither exact date in September nor prices have been set (typical). Read source below for more information but please come back and give us your views on this news.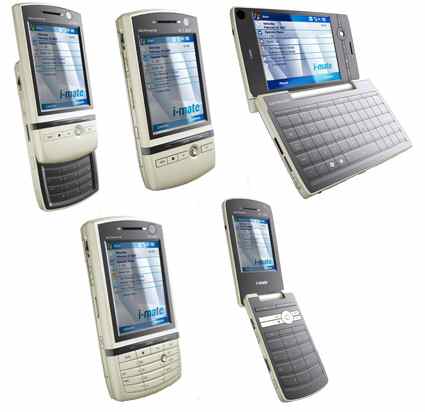 Source – The Unwired