Get all our latest Phones Review news on your mobile phone
We have just teamed up with FeedM8 and can now announce our new mobile edition of Phones Review which is specially optimized for mobile phones. This new way of getting our latest information and news via your mobile phone is easy to use and a very fast way to access our daily news on the go.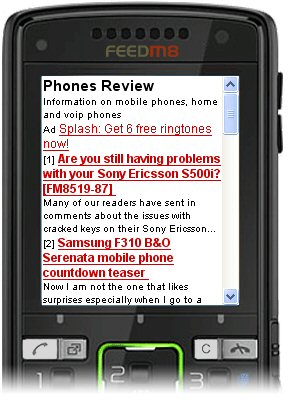 We have a picture above to show you the actual screenshot of how Phones Review will look on your mobile phone that shows the latest posts (articles), all content, full stories and images will appear neatly and is so easy to read and follow. The picture below shows how you can access the mobile edition of Phones Review — Check it out here.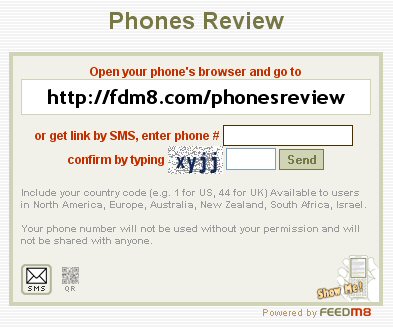 The direct link to the Phones Review Mobile Edition is http://fdm8.com/phonesreview of which this link can be used to see a great Phones review simulation on how our Phones Review stories will look on your mobile phone. We will be putting Linked buttons all over Phones Review site which you can click for easy Read It On My Mobile Phone access —-> button will look like this —->