Motorola RAZR 2 V8 Luxury Edition: The RAZR2 has a new outfit
Motorola have gone and given the RAZR2 a new outfit, so behold the Motorola RAZR 2 V8 Luxury Edition, this highly fashionable phone has a sense of style with blended class and fashion written all over it with cutting edge technology and stunning details but and a big but will it compete with the style and luxury like that of the Vertu?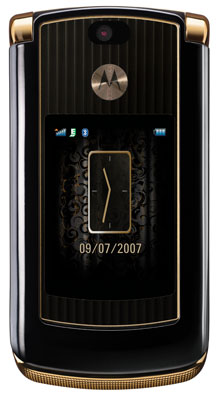 The special edition Motorola RAZR 2 V8 luxury edition has 18k and 24k gold plated accents which is sent upon the black slate and vacuum metal finish, you will see stunning pin stripes on the CLI lens and also includes engraved diamond-cut pattern on the sideband and a linear etching on the navigation wheel.

See looking at this phone over and over again it seems to me that this mobile phone is more for the lady or unless you men like that little bit of class, it is not for me but hey we all have different opinions. Below is the press release of this phone with all the specs and information you need.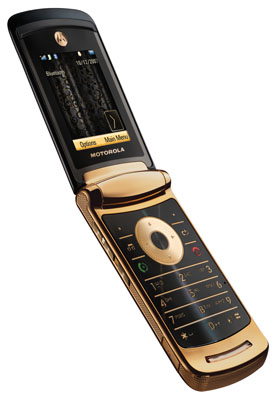 I have always liked Motorola and the RAZR 2 is a pretty nice phone as it is, but will people like this new edition is a question that only you can answer. So please let us know within the comments area below what you think?