BT Reveal phone Answer Machine
Here we have the Bt Reveal, a stunning looking digital cordless telephone with answer machine and SIM card reader. The Reveal is finished in a classy glass black effect on both handset and stand. The base displays the caller's name and doubles as a clock. The handset also glows blue when a message is received.
You can currently purchase the BT Reveal at Argos for an incredible £79.99 which is a massive saving of £50.00 on the original price of £129.22, and can be delivered with 2 working days subject to stock.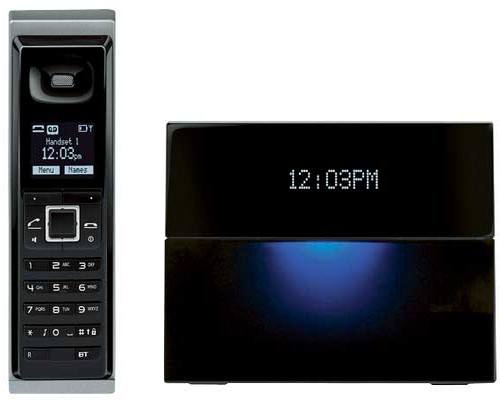 · DECT. 255 name and number memory.
· Up to 100 standby.
· Up to 10 hours talktime.
· 50 call log.
· Caller ID.
· 10 polyphonic ringtones and 5 monophonic ringtones.
· Remote access from any touchtone telephone.
· Message playback from handset.
· Up to 20 minutes recording time.
· Handsfree/speakerphone.
· SMS text facility.
· SIM card reader.
· SIM card writer.
· Call timer.
For further info on the BT Reveal and to buy click here
Subscribe to the Phones Review Newsletter (free) for email updates and news, just enter your email CLICK HERE