Elan Vero ENB-100 Bluetooth hands free solar powered kit is a first: Would you buy one?
The Vero ENB-100 Bluetooth kit is apparently the worlds first solar powered Bluetooth hands-free car kit which also looks great as well, but would you buy one? There are many Bluetooth hands free car kits out on the market but with this one being solar powered will probably rock your boat.
If this Bluetooth device holds up to its promise of giving you a continuous charge free operation with sunlight present obviously then this little beauty will sell like hot cakes, it will give you around 15 hours of usage on one single charge (as long as the suns out that is).
It has some other great specs too boot as well such as noise-canceling, 1 watt "high-performance" speaker, omni directional microphone plus voice dialing which means you do not have to take your hands of your car's steering wheel.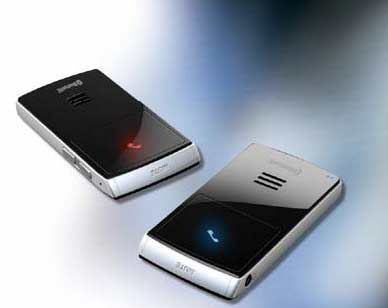 Other main Elan Vero ENB-100 specs are —
– Bluetooth v2.0
– HFP, HSP, SDP, SDAP, and GAP Supported profiles
– 2.4 GHz (ISM band) Frequency
– Rechargeable, 3.7 V, 600 mAh, Lithium-polymer battery
– Solar panel battery: 6 V, 30 mA
– Range: Bluetooth Class 2, 10 m/30 ft
– 91.3 × 50.5 × 13.3 mm
– 60 grams
– Answer & End a call
– Last number redial plus call reject, call hold & call wait
– Multifunction button which works the mute button, volume up & volume down button
– Three LEDs which shows you that the Bluetooth link, solar status, battery status & call status
– Up to 15 hours talk time
– Up to 600 hours standby time
– Digital sound enhancement via high DSP technology
This Bluetooth device for your vehicle comes with a car charger, two mounting accessories plus the cradle all for only £59.99 (Bargain).
Source — In Car Gear
Subscribe to the Phones Review Newsletter (free) for email updates and news, just enter your email CLICK HERE