New Motorola T505 Bluetooth Car Speakerphone allows you to listen to music via your mobile phone
Motorola have a brand new Bluetooth Car Speakerphone and Digital FM Transmitter which will apparently be available in Q1 2008 which is great news. This is going to give you the benefits of hands free driving with the all new Motorola MOTOROKR T505 which is nothing new but this one does look good and also has some pretty cool features.
The Motorola MOTO ROKR T505 is the first road ready and music oriented ROKR Bluetooth accessory and is the latest addition to be launched from the MOTO boys/girls. Customers who buy this little cutey will be able to connect a compatible Bluetooth enabled phone to the cars sound system and you will also be able to enjoy hands free calling, you can even listen to your very own music collection via your mobile phone through your car stereo.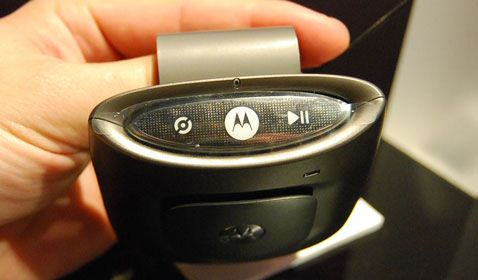 The Motorola T505 or MOTOROKR T505 what ever you prefer is highly portable that has no wires whatsoever and there is no pain in the ass installation to worry about either (BONUS), all you need to do is clip the device to your car's visor and pair it using Motorola's EasyPair(TM) technology to a compatible Bluetooth device and when it has been connected to a stereo Bluetooth mobile phone like the MOTORAZR or even MOTOROKR Z6 all your calls and music are streamed wirelessly to your vehicles stereo (stereos have to be Bluetooth compatible). As you know phones can be connected to car sound systems.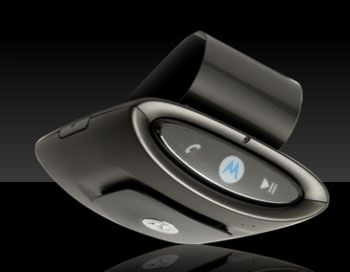 The T505 has many features which include StationFinder(TM); T505 automatically mutes the music and audibly announces the Caller-ID, echo and noise reduction technology, microphone plus outstanding sound and zero static and 2-watt speaker.
The Motorola T505 is expected to become available in Q1 2008. For more information please Click Here.