Sony Ericsson is to announce W380i, K660i, and W890i for Tuesday
Those clever fellows at Sony Ericsson will be announcing the arrival of three new mobile phones on Tuesday, the W380i, the K660i, and the W890i. Starting with the W380i it is a clamshell design that replaces the W300i, and will include gesture based control on the music player. The K660i has HSDPA alongside quadband EDGE, and will heighten the standard for web browsing while actually using a mouse pointer for its navigation. Lastly we have the W890i which is to include gesture control and a 3.2 megapixel cam.
The following image is of the K660i.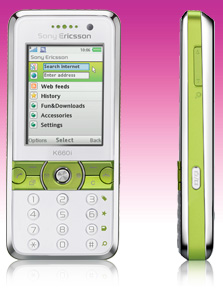 Source – cellpassion
Subscribe to the Phones Review Newsletter (free) for email updates and news, just enter your email CLICK HERE