Vodafone v1520 WM6 phone: Is it like the Asus P550
The tiny Vodafone v1520 WM6 phone is a feature packed Windows mobile handset that hit the FFC a few months ago, cool sleek looking small phone that will go down well. Vodafone only list a very few features on their site such as a large 3.5 inch touch-screen, 2 megapixel camera, microSD slot, Bluetooth, integrated receiver, WiFi, and designed for line of business applications and navigation.
However, the most outstanding feature is probably the 12 hours of talk-time with a 600 hours standby time. The v1520 WM6 weighs 188g, measures 121 x 170 x 16.5mm, has email capacity, and built in modem. As yet there isn't a given drop date for this, and no price tag either, but we'll keep our ears and eyes open and as soon as we know we'll keep you informed.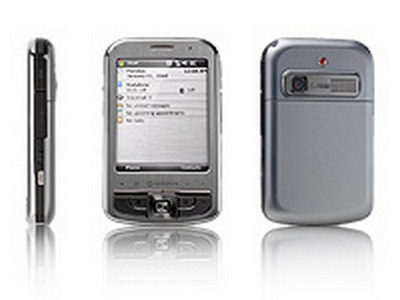 Source — Vodafone
Subscribe to the Phones Review Newsletter (free) for email updates and news, just enter your email CLICK HERE