iDECT X11 DECT Triple phone with Answer Machine
If you need a triple set of phones for your house you need look no further than the iDECT X11 DECT, and triple set with answer machine in a stunning black colour. Â The iDECT X11 DECT set has beautiful circular bases with the main base housing the answer machine, and with white buttons and blue display screen. This stunning set has up to 8 hours talk-time, up to 100 hours standby time, and holds 50 name and numbers in its memory.
So if you are in need of a handsome triple set of phones Argos have the iDECT X11 DECT for an amazing price of £79.99, and it can be delivered usually in 2 working days subject to stock.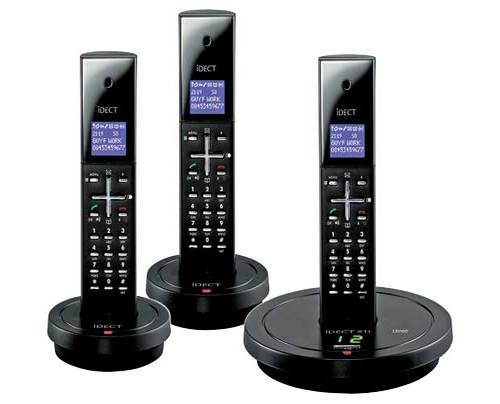 ·         10 last number redial.
·         10 call log.
·         6 ringtones.
·         Remote access.
·         Display – 3 lines, white backlit inverse display.
·         Clock.
·         Keypad lock.
·         Message playback from handset.
·         Ringer volume control on handset.
·         Up to 300 metre range.
·         Caller ID.
·         Black.
·         14 minute recording time.
·         Requires 2 x AAA NiMH rechargeable batteries (supplied).
To find out more information or purchase please click here
Subscribe to the Phones Review Newsletter (free) for email updates and news, just enter your email CLICK HERE