Nokia N81 mobile phone deal: Truly amazing offer
Here we have the Nokia N81, a mobile phone that simply adores to entertain. It's central navigational wheel makes it easy to locate your favourites music, and the sound is great coming from its high-quality stereo speakers. Bluetooth compatibility along with industry standard headphone socket allows you to keep your tunes to yourself.
The superb Nokia N81 incorporates an 8GB internal memory will definitely store all your tracks and you will still be able to download direct to your phone. The N81 has a nice large view-screen and is ideal for watching your videos, and it has a 2 Megapixel camera too. It can also handle games quite well with dedicated game controls which keep you firmly in command of the game.The packed Nokia N81 has a slide front along with internet connection, email, WiFi, and 3G technology.
The N81 isn't just a run-of-the-mill mobile phone, you could easily call is a multimedia centre.Some of the specs of the Nokia N81 are 16000k colours display depth, 240×320 display size, Quad band, 102 x 50 x 17.9mm measurements, up to 03.00 hors talk time, and up to 410.00 hours standby, and weighs 140grms.
The Carphone Warehouse currently has an offer running on the O2 Network with a tariff of 02-35-18 months, FREE phone, FREE voicemail, FREE insurance, and much more. So don't miss out on this fabulous opportunity, click our link below.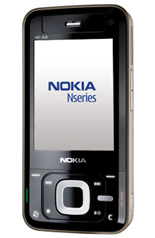 What you waiting for, you still here go and buy it whilst you can — Carphone Warehouse
Subscribe to the Phones Review Newsletter (free) for email updates and news, just enter your email CLICK HERE