Palm and AT&T are releasing Windows Mobile 6 update for the Treo 750
There are many poor devices out there in existence and with Windows Mobile 6 updates being very slow you know like snail pace that seems like forever only to see the device left behind in the dark. Now we love rumours especially if they are good rumours that actually pay off and we have something that may interest you.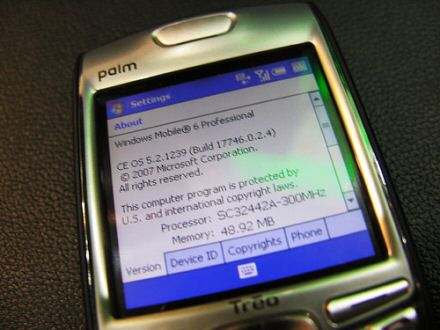 The people over at Treonauts are reporting that sad Treo 750 owners may in fact be able to come out of hell because you can now be blessed by an angel, ok what the hell are we going on about? Treo owners will be blessed with a Windows Mobile 6 update from AT&T.
Remember this is just a rumour so take it with a pinch of salt until further notice my friends in the Treo world; we want to see this is full action but at the moment it is like sitting around waiting to be taken over by aliens. We will keep you all posted on this one.
Subscribe to the Phones Review Newsletter (free) for email updates and news, just enter your email CLICK HERE
Source – Treonauts