Nokia N82 the much awaited phone, images leaked on internet.
So now it's been seen, pictures of the much anticipated Nokia N82, the first 5 megapixel camera-phone with xenon flash have been leaked on Symbian-freak. Com. However for some strange reason the pictures have been made in Dubai rather than coming from Nokia home country Finland.
The Nokia N82 apparently has quite a few built in extras that will probably make it a huge hit when it eventually hit the stores. The N82 is cram packed with stuff such a s Bluetooth, WiFi, 3G, even a Music store and N-gage gaming application can be found in the N82. There is also a cool improvement with an addition of auto-screen rotation, which means its works in virtually all parts of the N82's user interface, meaning turn your phone on its side and the auto-screen rotation will slip into landscape mode.
The Nokia N82 has 128MB of RAM memory, while the 132MB of internal memory storage linked with the microSD slot should provide adequate space for saving its 5 megapixel photos. The photos of the Nokia N82 are below alone with a photo captured by an N82 so you can judge for yourself what a 5 megapixel photo looks like.
Unfortunately price and availability of the Nokia N82 is as yet unavailable, but rest assured once we find out we will let you know.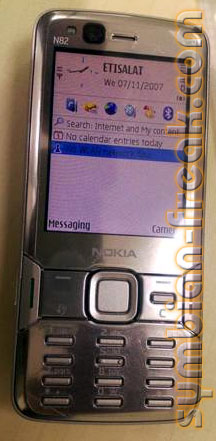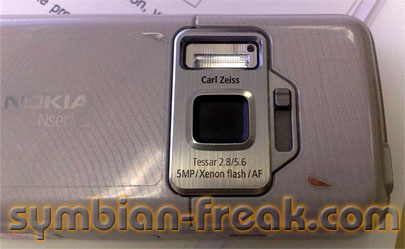 Source — gsmarena
Subscribe to the Phones Review Newsletter (free) for email updates and news, just enter your email CLICK HERE