Wave and Pay soon to hit Canadian shores
The advance3d Wave and Pay technology, already being used across many parts of the world is coming to Canada. The Canadian pilot program is reportedly being launched by Visa Canada and the Royal bank of Canada. The Wave and Pay system allows a user to pay for good by waving their phone across a reader. The handsets will incorporate an embedded microchip that will divulge payment information with similar to PayPass setups. The Wave and Pay system requires no signature, pin, or password for payments under $25.
The head of the Royal Bank of Canada's payment innovations department, Anne Koski has noted that it is still early days to say which mobile phones will feature the new technology but the Bank will be finding out soon.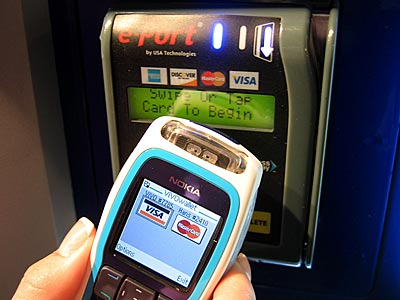 Source — endgadget mobile
Subscribe to the Phones Review Newsletter (free) for email updates and news, just enter your email CLICK HERE