Samsung E590 silver Orange Canar7 12 month contract deal
This is the Samsung E590 in silver, a straightforward looking mobile phone, but still sophisticated in design, which makes it attractive. The E590 has a 3 megapixel camera with auto-focus and panorama option for widescreen images. However, the Samsung E590 isn't just a simple camera phone, it houses and extremely versatile music player that can handle formats such as AAC, WMA, and MP3 files. You will also find 90MB of expandable memory for storage.
Other features of the E590 are works in the USA tri-band, faster data with FM radio, polyphonic ringtones, voice messaging, and picture messaging.  Its address book is 60MB and can holds 1000 entries, while the display is 256 k colours. Measurements are, 94 x 42 x 13.5mm, and weight is 66 grams.
The Carphone Warehouse currently has a great deal running on the Orange Network which includes 250 minutes & 150 texts per month, 16 months £15 line rental, a 12 month contract, and more.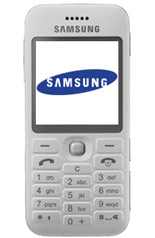 So don't miss out, click this link and grab yours today from Carphone Warehouse
Subscribe to the Phones Review Newsletter (free) for email updates and news, just enter your email CLICK HERE