Sony Ericsson P5i super mobile phone coming in mid 2008
The Sony Ericsson P5i super mobile phone was runoured for an announcement today seems to have slipped, icaka from Esato's forums have now said that the Sony Ericsson's new mobile phone which is said to be called the P5i superphone has been sent back to the shop for retooling and will not be making a public debut until sometime in May or June of 2008.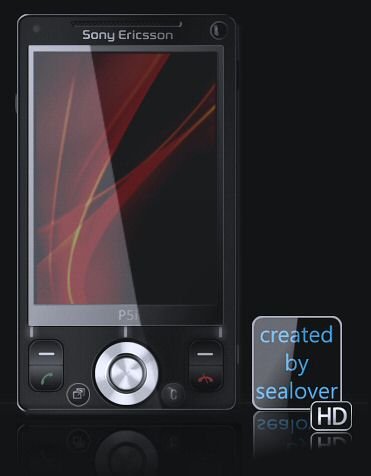 Now that is a damn shame because this phone looks hot, now we have to wonder if these are the real specs because if they are then it looks like Sony Ericsson have lifted the game on the mobile phone war.
The specs are rumoured to include a 2.8 inch VGA display, 5 megapixel camera with autofocus, WiFi, GPS, HSUPA (yes we have got that right HSUPA NOT HSDPA) plus 128MB of RAM on board. All of this will be out inside a very slim light slider form factor, now this really does look like a concept phone that may be reality.
This sounds all good but we will not jump up in the air just yet shouting out "Damn this is a hot phone I want one right now" until we see it in the flesh.
Picture created by Sealover (Thanks)
Source – Esato
Sign up to the Phones Review Newsletter (free) for updates and news CLICK HERE