Jabra BT2010 cheap Bluetooth headset for under £20 just launched
News update on the new cheap Bluetooth headset on the block — The new Jabra BT2010 cheap Bluetooth headset which has just been launched by GN has got budget written all over it and this reason is simple because it is only a mere £19.99.
This very cheap headset called the Jabra BT2010 apparently has excellent sound quality that comes in a very small and stylish form factor, we say apparently because we have not had our very own hands on one yet.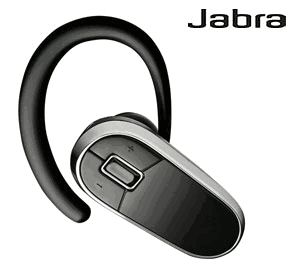 It has been specifically designed to be worn with or without the ear hook and is now available right now for £19.99. The Jabra BT2010 specs include subtle LED that will alert you when the headset's battery is running low, easy auto pairing, connect to any Bluetooth enabled mobile phone, enhanced audio transmission through EDR and eSCO, Bluetooth 2.0 including EDR & eSCO which supports Bluetooth 1.1 or higher, Up to 7 hours of talk time, Up to 200 hours of standby time, Optional earhook included and 11 grams.
Like the sound of the new Jabra BT2010 because if you do then you should check out the Jabra BT2020