Apple iPhone and LG Chocolate KG800 gets compared by product-reviews.net
Apple iPhone gets compared to last phone which was the LG Chocolate KG800. What is without a doubt the best phone in the world the iPhone and probably the most talked about mishap phone in the world the LG Chocolate KG800 the question has to be is their any comparison at all.
Our friends over at the popular site called product-reviews.net have an amazing insight of new for old, Daniel who is the one that published a review about his new and old mobile phone goes on to say he really loved his LG KG800 Chocolate when he first bought it which was a long time ago, yes there was so many problems with these phones but it seems he had no troubles whatsoever, well that is wrong because the main trouble Is you bought it lol.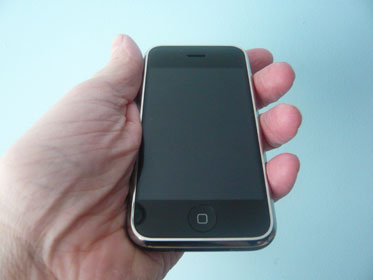 Well now he has jumped on the Apple iPhone love train and bought himself the iPhone and it seems he is very happy indeed about it, in fact I really do think he might ask the Apple device to marry him (Joking).
I will not go into much detail of what he has said about these two phones as it will spoil it for you, but please do go and visit our friends and give them a piece of your mind oh and check out their photos they took – product-reviews.net
Please do comment below of your views on the Apple iPhone and LG Chocolate.