Family Fortunes 2nd Edition mobile phone game: Play the gameshow now
Family Fortunes on the move so no need to rush home to watch it because now you can play the amazing gameshow where ever you are using your mobile phone. As we all know All Star Family Fortunes is back on our TV with Vernon Kay presenting so why not have it on your mobile phone so you can play it anytime anywhere.
The all new Family Fortunes 2nd Edition is jam packed with classic rounds and yes including big money and double money rounds, there is even party modes to play with your friends or family. The game uses actual questions from the TV show which is cool.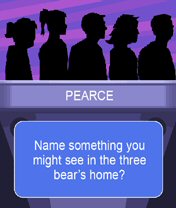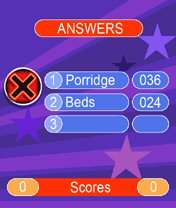 For those who love winning why not celebrate the launch of Family Fortunes 2nd Edition mobile game in where you could win a brand new Sony Ericsson K850i thanks to Player X, you can read more about this by following this link http://www.games.playerxmobile.com/38/family-fortunes/competition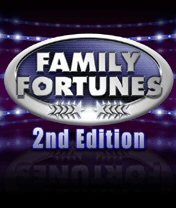 So all you need to do now if you want Family Fortunes 2nd Edition on your mobile phone is to download it, and here is what you can do —
– T-mobile UK customers — text GET FAMILY2 to 22222
– 3 UK Customers — text FF2 to 34263
– O2 customers – text GAME FORTUNES to 80202
– Orange UK customers — text games family fortunes 2 to 247
– Vodafone UK customers — text game ff2 to 8888
Once you have done the above you will receive a text message on your phone that will contain a link, just click on this link and you will then be taken to your mobile network website, then simply download the game and start playing Family Fortunes.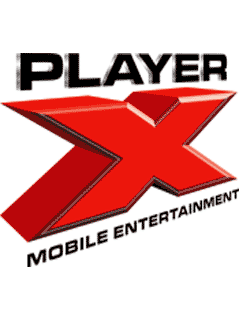 Some phones may not be compatible so please do check with your network operator. To download the game it will cost you £5 to download plus standard network data charges plus the text message will be charged at your standard network rate.
For more information please visit http://www.games.playerxmobile.com/38/family-fortunes/
Instructions:
Guess the public's top answers to a series of questions, to win virtual cash and prizes.
Score 300 points to play the Big Money round. Get all 5 top answers to the 5 Big Money questions to win the car. Score 200 points to win an extra £5,000.
1 PLAYER
You guess first, but the Johnson family will steal your points if you get 3 strikes.
2 PLAYER / TEAM PLAY
2 players hold the phone and 'buzz-in' to answer questions. The most popular answer controls the round. Get 3 strikes, and the other player can win your points.
PARTY PLAY
Form a circle with your friends. Before you can pass the phone to the next player, you must pick the top 3 answers to the question. If you're holding it when the alarm goes off you're eliminated. Last player wins.
© Family Fortunes is a trademark of FremantleMedia Limited. Licensed by FremantleMedia Licensing Worldwide. www.fremantlemedia.com
For more information please visit http://www.games.playerxmobile.com/38/family-fortunes/

Phones Review Says — Just so everyone knows and of course we hope they will sort out is they tried to send us the mobile phone game so we gave them the make and model of our phone, but they could not saying that they cannot send the game to smartphones. Hopefully they will iron out this dent in the market.