Watchdog Looks Out For iPhone customers
The Carphone Warehouse has been misleading costumers about the iPhones insurance.
The BBC program Watchdog have said the Carphone Warehouse has been basically lying to people about their phone insurance, the viewers of the BBC program have said, if they had their phone stolen or they just lost it then they would have to get a new 18 month contract for a minimum of £630, this was backed up by undercover researchers visiting five stores.
So does this give the Carphone Warehouse a bad rep of what, one of the leading phone shops lying to their costumers?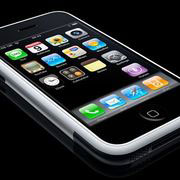 To find out more click here