BT Agile USB Corded VoIP Phone available at Argos
Here is a great VoIP (voice over internet protocol) home phone, the Agile USB corded phone by BT, and comes in stunning titanium with colour display. VoIP allows you to make telephone calls using a computer network, over the Internet. VoIP converts the voice signal from your telephone into a digital signal that travels over the internet then converts it back at the other end so you can speak to anyone with a regular phone number.
White the BT Agile USB corded VoIP phone comes with a few features such as Last number redial, call log, caller ID Call timer and SMS text supplied by BT Softphone software, and 1 monophonic ringtone; you will require PC access with the minimum requirements being: P2 300MHZ, 128Mb RAM, 15Mb hard disk space, and Windows 2000, XP or Vista.
Argos has the BT Agile USB corded VoIP phone on offer at the amazing value price of £19.99, and it can usually deliver to your home in two working days, or if you prefer it can be reserved for store pick up, subject to stock status.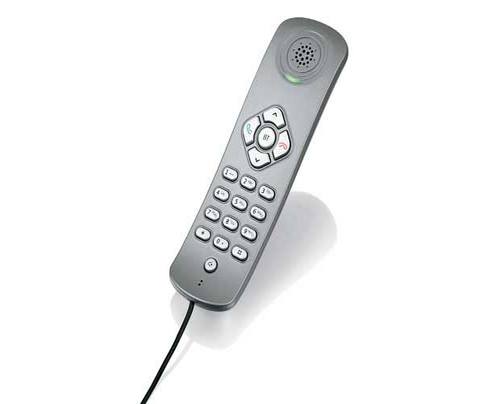 For further information concerning the BT Agile VoIP phone or to buy please click here
Subscribe to the Phones Review Newsletter (free) for email updates and news, just enter your email CLICK HERE