BT Edge 1000 DECT VoIP Home Phone in Black at Argos
Here is a great VoIP (voice over internet protocol) home phone, the Edge 1000 DECT by BT, and comes in stunning black with colour display. VoIP allows you to make telephone calls using a computer network, over the Internet. VoIP converts the voice signal from your telephone into a digital signal that travels over the internet then converts it back at the other end so you can speak to anyone with a regular phone number. 
The BT Edge 1000 DECT VoIP phone has some very helpful features built in such as, Cordless, Up to 100 hours standby time, 20 last number redial, Up to 7 hours talk-time, 200 name and number memories, 50 call log, Caller ID, and many more listed below. 
You can acquire the BT Edge 1000 DECT VoIP from Argos at a sensational price of £79.99, and this item can usually deliver in two working days, or if you prefer it can be reserved for store pick up, subject to stock availability.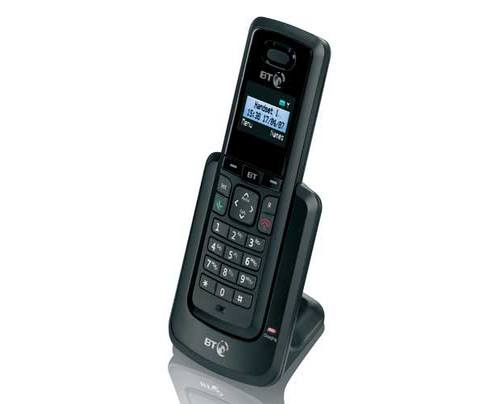 ·         Ringer volume control on handset.
·         15 ringtones, 10 polyphonic, 5 monophonic.
·         Incoming ring personalisation.
·         Hands-free speakerphone.
·         Wide band audio.
·         Call timer.
·         65k colour display.
·         5 wall papers.
·         Clock.
·         Alarm.
·         Keypad lock.
·         Requires 2 x AAA rechargeable batteries (supplied). 
For further information of if you wish to purchase the BT Edge 1000 please click here
Subscribe to the Phones Review Newsletter (free) for email updates and news, just enter your email CLICK HERE