Sonim XP1 can take a good beating: Worlds toughest phone tour
Beat it, kick it, wet it, do what you like with it mobile phone because this is the best indestructible phone on the market and this is why the company Sonim Technologies has announced the "World's Toughest Phone Tour" beginning in Sweden.
Sonim Technologies have yes and we say this clearly announced the official launch into Europe of the Sonim XP1 mobile phone which has been IP-54 certified, what we really like is that this handset features Bluetooth, Push-To-Talk enabled GSM oh and you can kick the heck out of it.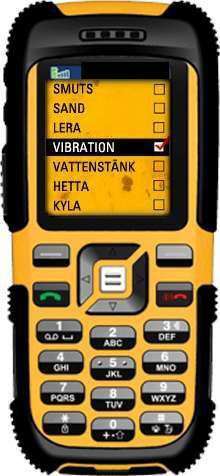 The proof is in the pudding as they say and the company wants to prove this by having the "World's Toughest Phone Tour" which starts in Sweden, this will have an array of tests like wind, water, shock, dirt, extreme temperatures and dust. (Can it handle it?).
"If you're standing on a construction site with a welding tool in your hand, or are sitting in a catamaran with a hard wind in your face, you really don't need a fashion accessory nor a multimedia monster, you need a dependable working tool like the new XP1, built for extreme conditions". Says CEO of Sonim Bob Plaschke.
To prove that the Sonim XP1 is a tough little cookie the handset will come with an unconditional 3 year warranty plus and get this a lifetime warranty for the phone housing with immediate in-store replacement if needed.
This is all good if you are in some kind of war zone but the phone still looks ugly.
Get Phones Review delivered by email for news updates — Get our newsletter