Nokia hits retro style with new wired WH-600 and WH-700 headsets
Nokia's Nokia World event announced the arrival of the WH-600 and WH-700 phone headsets which take a step back and away from wireless, going back to the good old trusty wired headset. Wearing bases are covered by Nokia with the WH-600 sitting on the ears while the WH-700 is a bud style headset with three differing size cups.
Both the WH-600 and the WH-700 can be used for calls and music, and include a 3.5mm jack so you can use any music player. Both headsets will be available in January 2008 with the WH-600 costing roughly $96 while the WH-700 will set you back approximately $74.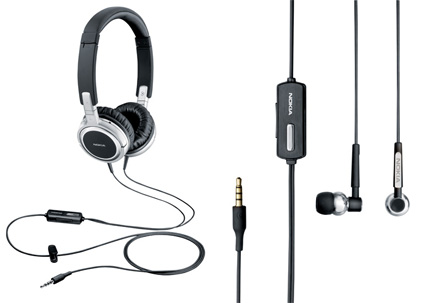 Source — Nokia.com
Subscribe to the Phones Review Newsletter (free) for email updates and news, just enter your email CLICK HERE