Sony Ericsson P1i brand new colour: Do you like the new black version?
Ok this is a difficult one, silver or black, black or silver. When we first announced the Sony Ericsson P1i mobile phone which we have chatted about a few times which you can see here (Link) it was in a lush sliver colour.
But oh no they have to go and make life a little difficult because choosing a favourite is not one of my strong points, the picture above and below is the all new Sony Ericsson P1i in black, the picture was made from the cool razec over at esato.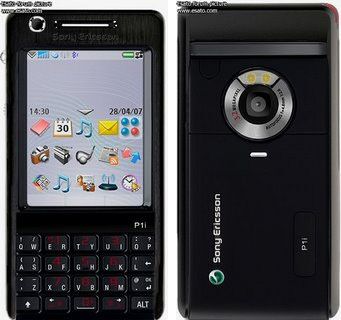 Help me make my mind up; do you like the new black version?