BenQ Siemens SL98 totally mad weird slider on eBay: This is madness
BenQ Siemens SL98, what is it? Yes it is a mobile phone but a mobile phone that is beyond madness, but we love it. We know quite a bit about phones but have never come across anything so crazy.
The BenQ Siemens SL98 is now being shown on eBay Germany and has a very unique way of sliding, bizarre or not the handset features the slide action like you have never seen before, behold the reverse slider my friends which clearly shows the display popping out from the top.
The BenQ Siemens SL98 prototype mobile phone features a 1.3 megapixel camera, QVGA display, and Bluetooth and microSD expansion slot.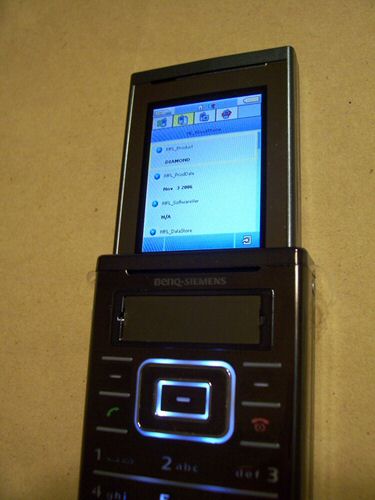 Personally we love the uniqueness of it and should be put under the category "Premium".
Do you like?
Get Phones Review delivered by email for news updates — Get our newsletter