Lobster 320 Black and a great choice of free offers
If you are on the lookout for an easy to use stylish flip phone then the Lobster 320 could be the one you are looking for. The Lobster 320 comes in black and has some very helpful features such as 3 megapixel camera, Dual band, 2MB memory, 128 x 1228 pixel screen size, weighs 70 grams, measures 82 x 41 x 15mm, and is  black on the exterior and contrasting silver on the interior.
Virgin Mobile has some super tariffs for the Lobster 320 black, on 18 and 12 month options; one of which is — Virgin Text – £25 — 18 months, 150 minutes and 750 texts, a FREE Lobster 320 black handset, and to make this more attractive Virgin are offering a choice of either a slim-line PSP, an iPod Nano, or £100 credit back.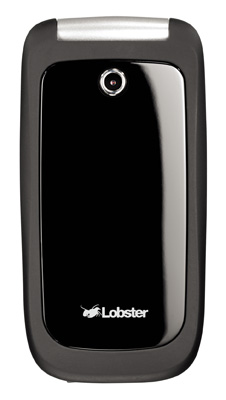 So, to get hold of a FREE Lobster 320 black or to view further information please visit Virgin Mobile
Subscribe to the Phones Review Newsletter (free) for email updates and news, just enter your email CLICK HERE