Google optimizes Picasa Web Albums for use on the iPhone
Those Google guys have realised at last that Picasa wasn't a Google apps and services optimised for the iPhone, and so bang, they have done so. iPhone and iPod Touch users now can access a unique version of Picasa Web Albums from their gadgets.
So now those lucky iPhone and iPod Touch users can search their albums, view full size pictures, check on comments, as well as access their friend's albums too. Well done Google for finally getting this sorted.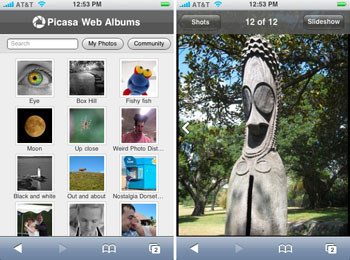 Source — Google Mobile Blog
Subscribe to the Phones Review Newsletter (free) for email updates and news, just enter your email CLICK HERE