Hop-on 2000 series Dual Band Cell Phones
Here is the new Hop-on series 2000, a superb mobile phone with a design that meets the everyday needs of business and home life communications. The Hop-on 2000 series supports GSM and CDMA modes where the user can chose either mode at any given time to either make a call or send a message.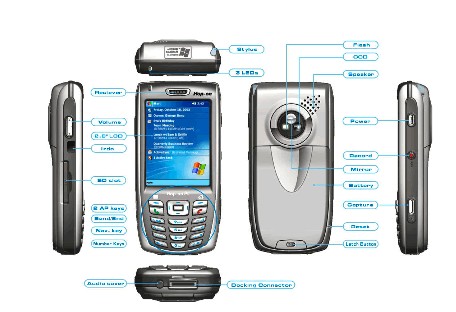 The superb series weighs only 6.0 ounces; with dimensions of 4.4 x 2.3 x 0.73 inches, it has Bluetooth 2.0 along with Wi-Fi support, it has a 2.8 inch touch-screen and comes with a 3 megapixel camera, and is powered by a Qualcomm MSM7200 400 MHz processor.
Source — Hop-on.com
Subscribe to the Phones Review Newsletter (free) for email updates and news, just enter your email CLICK HERE