RoverPC P6 – from Russia, with love with Windows Mobile 6.0
Here is the RoverPC, a Windows 6.0 Mobile Professional which is powered by RoverPC P6. It is reasonably slim at 15.1mm  however isn't the greatest WinMo available. The RoverPC P6 comes with a 2.4 touch-screen and tri-band GSM 900/1800/1900Mhz radio. It also boasts 128MB ROM and 64MB RAM, and a 2 megapixel camera, is powered by a Samsung 2442B CPU, and is complete with Bluetooth 1.2, microSD slot, and miniUSB.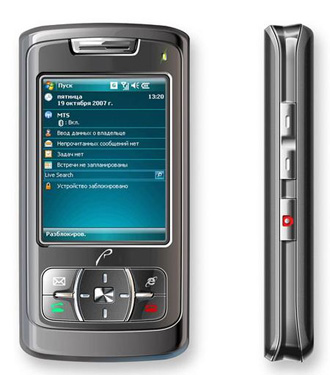 It's not that often a mobile comes with a Russian price tag but this one does, at 7990 Rubles with equates to about $323 and is available at your local Russian retailer.
Source — MobileWhack
Subscribe to the Phones Review Newsletter (free) for email updates and news, just enter your email CLICK HERE