Nokia 5610 XpressMusic, FCC finally gives approval
To all our buddies across the pond who want a good mid-range music mobile, they will be exceedingly happy to know that the Nokia 5610 XpressMusic has finally be give the all clear from the FFC.
The Nokia 5610 XpressMusic mobile retains the classic slider design but now incorporates a better 3 megapixel camera, and is one of the easiest camera phones now on the market by being run by Nokia's Series 40.
Presently it's not known if carrier's will offer the Nokia 5610 XpressMusic however if you really want one you can always purchase it from any of Nokia's flagship stores whether in Chicago or New York, failing that why not nip along to the okia website where I'm sure it will be available.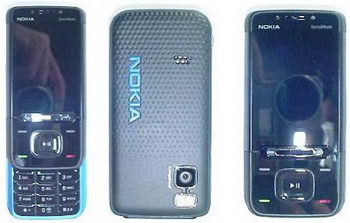 Source — uberphones
Subscribe to the Phones Review Newsletter (free) for email updates and news, just enter your email CLICK HERE