Nokia E65 on Orange with Free Sony Plastation3 40GB
Here we have the Nokia E65 a stunning silver and black slider phone with a great range of business features such as notepad, voice recording, conference calling, and Nokia Team Suite, make conference calls with one-touch keys, add contact, mute and un-mute.But the Nokia E65 isn't just about business, oh no, it has a 2 megapixel camera for the photo snappers, and an MP3 player for the musically inclined as well so should be able to keep everyone happy.
You can get hold of the Nokia E65 from The Link who has is on the Orange Network with several exciting tariffs, we've picket just one at random to give you an idea, Panther – £75 — 18 months, 1500 minutes and 3000 texts per month, FREE Nokia E65 handset, and a FREE Sony Playstation3 40GB.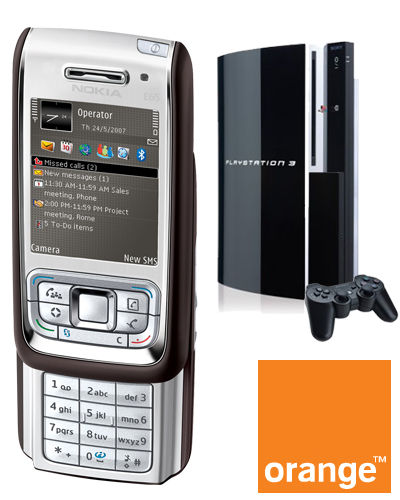 · Dimensions: 105 x 49 x 15.5mm
· Weight: 115g
· USB: x 2
· MicroSD
· Internet: HTML
· Bluetooth
· HDMI
· Quad-band
· GSM
· GPRS
· EDGE
Check the Nokia E65 out now and receive FREE next day delivery!
To view more information on the Nokia E65 with free Sony playstation3 or to purchase please go to The Link
Subscribe to the Phones Review Newsletter (free) for email updates and news, just enter your email CLICK HERE