Nokia N95 at the Link with free Playstation3 40GB
The Nokia N95 is a great smartphone that combines imagery and audio; firstly the N95 has an impressive 5 megapixel camera so takes great snaps, and then it has an FM radio and MP3 player for those that adore the music side.
The N95 also boasts some other superb features such as Bluetooth, Quad-band, 3G, EDGE and Wifi thus allowing a combination of options for you to communicate with family and friends. It also supports email, PowerPoint, Word Excel, and PDF format files along with SatNav enabling you to consult roadmaps.
The Link has the Nokia N95 on offer with a multitude of great tariffs on the Orange network which include Panther – £75 — 18 months, 1500 minutes and 3000 texts per month, FREE Nokia N95 handset, and to top it off, a FREE Sony Plastation3 40GB.
· Measurements: 99 x 53 x 21mm
· Weight: 120g
· GSM
· GPRS
· WAP
· Zoom: 20x Digital
· MicroSD
· PC Link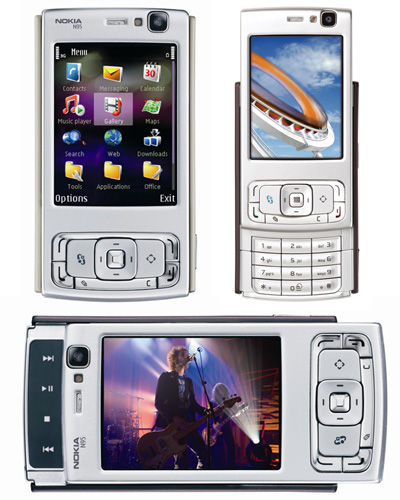 Check the Nokia N95 out now and receive FREE next day delivery!To view more information on the Nokia N95 with free Sony playstation3 or to purchase please go to The Link
Subscribe to the Phones Review Newsletter (free) for email updates and news, just enter your email CLICK HERE