CD quality wireless phones being shown by Sennheiser
Sennheiser are headphone specialists and tomorrow they are going to show wireless earphones which are based on tech that they claim gives CD quality lossless sound other than the compressed lossy audio one tends to get via Bluetooth earphones. The new phones, the WXW1 uses tech from Kleer the chip makers. Kleer's system uses the 2.4GHz band same as Bluetooth, however Kleer state its tech better co-ordinates with the likes of Wi-Fi, and apparently fits into the narrowband gaps between WLAN channels.
The WXW1 has been developed for audio more than general purpose communication, and they should be available sometime in May, although CES goers will probably get the chance to try them out tomorrow at the official launch.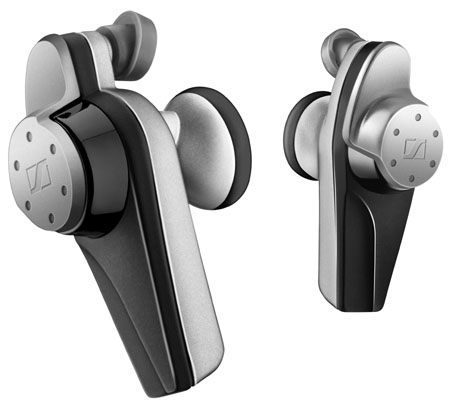 The compact WXW1 will have a transmitter which can fit into the back of devices such as an iPod via an elastic strip, has a built-in battery, and is roundabout the sie of a standard box of matches.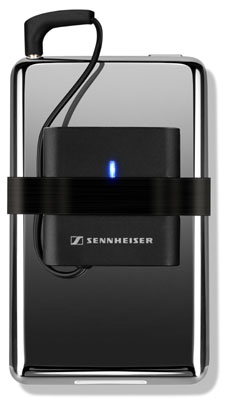 Sennheiser say: "It digitises the analogue output coming from the player's headphone socket, but the audio stream is not compressed" However battery life wasn't stated but kleer states its tech interference resilience produces extremely low power transmissions which should make the battery last up o 10 times longer than Bluetooth can manage. While unlike Bluetooth Kleer's WXW1 supports transmitting to multiple headsets so you can mix and match transmitters and phones.
Source — reghardware
Subscribe to the Phones Review Newsletter (free) for email updates and news, just enter your email CLICK HERE