Sony Mylo mobile internet device revamped to look more serious
The boys at Sony have overhauled their Mylo — My Life Online gadget; no longer will it look like a toy as it's been revamped to attract business users. The Mylo has a slide out style QWERTY board but this time connects to 802.11g wireless networks along with 802.11b WLAN. Sony has enhanced the Wi-Fi for social networking and YouTube style sites.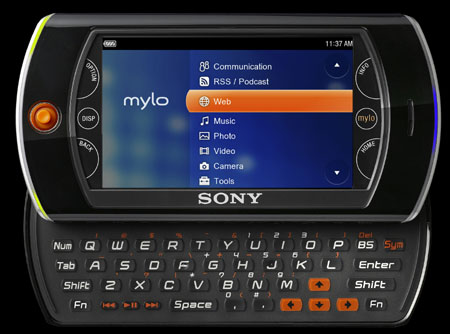 The Mylo has a larger display standing at 3.5 inches rather than the previous 2.4 display, and now has 1GB memory and a memory stick Pro Duo slot, so MPEG4 should be easy. Of course Skype is still there, however the Mylo now also supports Yahoo, Google, and AOL instant messaging.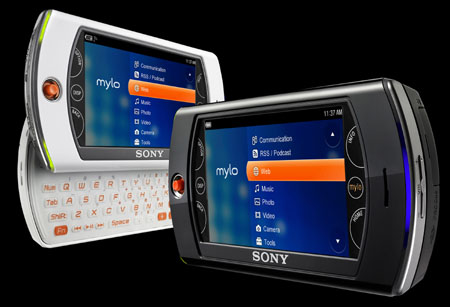 More features include Adobe Flash Lite 3 which will allow the Mylo to show YouTube video, while the 1.3 megapixel camera has photo tweaking code so you can upload to Facebook.
It can host Google Widgets, and Sony has promised to post Widget creation tools as well sometime this month, but you will need to register.Sony's new Mylo will have flashed based games with loads more on offer to buy and download. Sony also say the Mylo's batter is good for 20 hours or such playing music, 7 hours of video time, and roughly 6 hours using Skype. Sony's Mylo is expected in the US this month with a $300.00 price tag.
Source — reghardware
Subscribe to the Phones Review Newsletter (free) for email updates and news, just enter your email CLICK HERE