New Apple iPhone app called Listen: Identifies songs from radio
There are many Apple iPhone apps out there, but is this the best yet? The newest kid on the block in the way of iPhone applications is from Erica Sadun who has developed a brilliant app for iPhone called Listen.
So what is "Listen" all about then you may ask? Well anyone that has one of these handsets will allow you the user to identify songs from the radio or any other source, you know like TrackID function.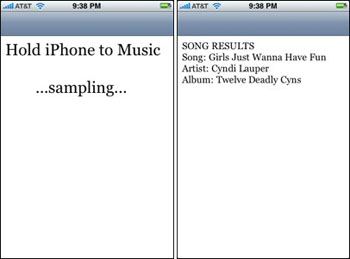 As usual this brand new application is in the beta testing area but is available now to download here, the only problem is you iPhone must be jail broken for it to work. The download is completely free and you could install 3rd party apps on it.
Ok now the down and dirty baby, do not get too excited because we must remind you "WHATS NEW", Sony Ericsson already have TrackID.
Source – TUAW
Get Phones Review delivered by email for news updates — Get our newsletter