Granstream Entry Level IP desk phone
The award winning IP network phone the Grandstream entry level IP is based on SIP standard and features excellent sound quality combined with functionality and ease of use. It has LCD display, supports conference calling, call transfer, and call waiting, and is compatible with Sipgate, Sipdscount, VoIPBuster, Babble, and VoIPCheap.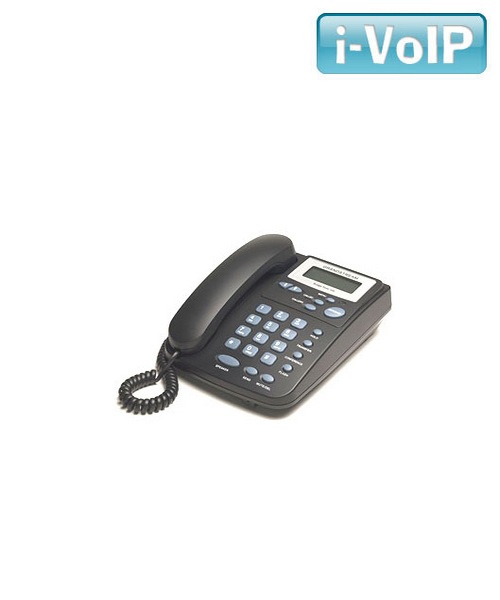 ·         Interoperable with various 3rd party SIP end user device, Proxy/Registrar/Server, and gateway products (e.g., MS Messenger, Cisco IP phone and gateway, etc) ·
·         Supports Auto Batch Provision/Configuration through HTTP and TFTP ·
·         SIP 2.0, TCP/UDP/IP, RTP/RTCP, HTTP, ARP/RARP, ICMP, DNS, DHCP, NTP, TFTP protocols
·         NAT traversal using IETF STUN and symmetric RTP (compatible with Cisco's ATA-186, etc)  
·         Address book
·         Last number redial (LNR)
·         Caller ID Display (CID)
·         Auto redial · Speed dialing · Auto answer
· Call waiting
· Call forwarding
· Call transfer
· Call screening
· Call rejection
· Dialed call history
· Received call history
· Missed call history
·         Support for Layer 2 (802.1Q VLAN, 802.1p) and Layer 3 QoS (ToS, DiffServ, MPLS)
·         Supports emergency dialing
·         Headset interface
·         DIGEST authentication and encryption using MD5 and MD5-sess
·         NAT & firewall bypass via STUN or pre-configured NAT gateway port mapping
·         DTMF Generator
· DTMF Relay: Support in-band RTP voice mixing and out-band DTMF over RTP (RFC2833) ·
The Granstream Entry Level IP desk phone, ideal for all your VoIP needs.
Subscribe to the Phones Review Newsletter (free) for email updates and news, just enter your email CLICK HERE