Netgear WIfi and Skype Internet Phone
From Netgear we have the superb WiFi phone for Skype (SPH101) the first wireless internet phone allowing you to make free phone calls via Skype without the use of a PC and whenever you have WiFi access.
The WiFi phone has a colour display where you will locate a list of your contacts and see who is online. You are able to make usual landline calls via Skype Out for a small charge, and the Negear WiFi phone is Skype certified so meets the stringent standards of both Skype and Netgear.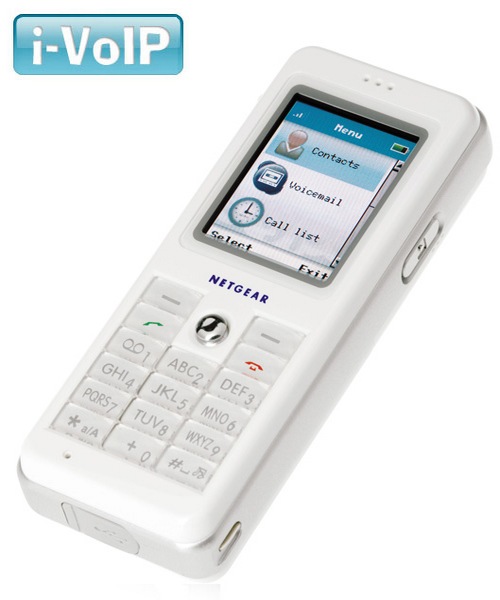 ·         Comes with Skype Preloaded.
·         Bar Type Design
·         Mini USB connector
·         802.11b and g Wireless
·         Time and date display
·         802.11b and g Wireless standard, make Skype calls over a WLAN network at home or out and about
·         DHCP Enabled
·         Supports all Skype's advanced features
·         Supported Wireless Security: WEP 64/128-bit WPA/PSK WPA2/PSKWM4201
·         Charging time 2 ~ 3hours
·         Talk time Up to 3 hours (Approx.)
The WiFi Skype phone from Netgear will get you connected with ease.
Subscribe to the Phones Review Newsletter (free) for email updates and news, just enter your email CLICK HERE